Solar power is a great option for watering livestock where electricity is not accessible. We install and service Lorentz solar pumps. Above is an 8 panel setup on a new well with a poly tank and trough. Call or email for an estimate on having a solar unit put into an existing well or a new well.
For the Lorentz website, please see the following link: Lorentz solar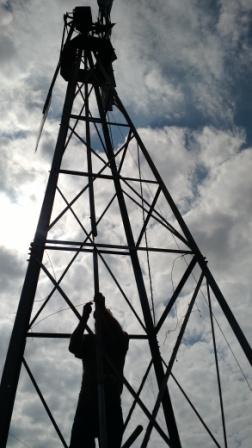 We install and repair America West windmills. Parts, cup leathers, cylinders, etc. are also available for sale at our retail store.
For the America West windmill website please see the following link:  America West Windmills